Regent's University London

FOUNDATION AND KEY FACTS ABOUT THE UNIVERSITY
Regent's mission is to develop tomorrow's global leaders. Our students learn in a supportive, personal environment and enter the world of work as leaders and entrepreneurs – our alumni are independent thinkers, prepared to make their mark in the globalised world.
Based in the heart of Regent's Park, Regent's University London occupies a site with a rich and diverse history, and a long tradition of education and achievement
Regent's is a meeting place for people from across the globe. With more than 140 nationalities represented on campus, we are one of the most internationally diverse universities in the UK. 
KEY FACTS STUDIES:
Regent's Purpose is to provide a high quality, research-informed, teaching environment which develops internationally aware, cultured, entrepreneurial and highly employable graduates equipped for an ever-changing jobs market.
Subjects:
Business & Management
Fashion & Design
Film, Media & Performance
Liberal Arts & Humanities
Psychotherapy & Psychology
English Language
Languages at Regent's
Hallmark Pedagogy: 
Launched in 2019, the Regent's Hallmark Pedagogy is an ongoing project designing and delivering curricular architecture that defines degree structures; a coherent framework and process for course design; and a learning design framework that underpins course content and delivery. This model for a distinctive educational experience equips our students for a world shaped by the fourth industrial revolution. This is important in realising our mission to develop global leaders through supporting interdisciplinary fluency, creativity and entrepreneurialism, internationalism, technological and data literacy and emotional intelligence. 
RADAR learning design framework:
In early 2020, partly as a response to the Covid-19 pandemic but also as an opportunity to make dynamic change in delivering the Hallmark Pedagogy, Regent's devised a new learning design framework called RADAR (Research; Acquire; Discuss; Action; Reflect). This framework for learning and teaching operates via a single curricular architecture that promotes a highly active learning approach, focusing on challenge-based learning and collaboration in balance with traditional lecture/seminar formats. 
Academic and Educational Development:  
Regent's Academic and Educational Department (AED) helps us ensure that we continue to provide an appropriate learning environment and open learning culture. In developing the Hallmark Pedagogy AED involved academic and professional staff in activities like Lego Serious Play to reflect on and evaluate the success of our provision so far and how this might be improved in future. In creating RADAR, the learning design framework, AED trained and developed a number of academic staff to be Learning Design Champions (LDCs). The LDCs have worked across all Regent's degree programmes at module level to embed RADAR principles in teaching and learning design and assessment.
WEBPAGE: Regent's University London
Professor Stephen Barber (Coordinator)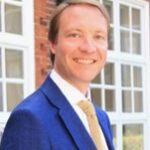 Stephen is Professor of Global Affairs at Regent's University London.  He teaches and researches at the intersection of political economy, government, business and leadership as well as engaging in pedagogic scholarship. Widely published in books, journals and specialist press, he is a frequent media commentator.  He is also a Senior Fellow of the Global Policy Institute, Board Member of the International Public Management Network, co-Editor of the International Public Management Review, Associate Editor of Local Economy Journal.
Dr. Marius I. Calu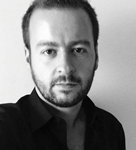 Marius I. Calu is Lecturer in International Relations at Regent's University London, specialised in the fields of Global Politics, Nationalism Studies and Contemporary Security. He also works as an international consultant in the areas of peace-building and conflict.  In the past, he held posts at King's College, UCL and Queen Mary, University of London. His research and publications have addressed contemporary norms and practices of post-conflict state-building  (focus on the case of Kosovo) and the critical analysis of interventions and governance. Marius has also collaborated with external partners through his fieldwork and public engagement activities in the Western Balkans. In addition, Marius has specialised knowledge and experience with online education  and use of technology by coordinating and teaching for distance learning programmes.
Dr. Mireille Hebing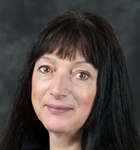 Dr. Mireille Hebing is an experienced, interdisciplinary academic with considerable knowledge and experience of designing, planning, and delivering high quality teaching in a range of subject areas across the Liberal Arts, including sociology, criminology, international relations, politics, human rights, and research theory and methods. She situates student experience at the center of her teaching philosophy and has a strong emphasis on interactive teaching methods.  
She is currently Director for the Liberal Arts content area as well as a member Learning Design team, supporting academic staff to design and implement their modules within the RADAR learning and teaching framework.  
Cecile Ogufere LLB, LLM, MA(Lond) PGCE FHEA

Cecile Ogufere is currently a Lecturer teaching law modules in commercial law and human rights. This mirrors both her professional practice and Master's qualifications in international business and human rights law. The bulk of her teaching experience has focused on teaching law to non-law students either in the business school or in humanities where she maintains an interest in ensuring that the curriculum is not only diverse but that the delivery is also inclusive.
Dr Caroline Varin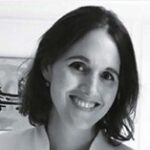 Caroline Varin is Senior Lecturer in International Relations at Regent's University London and Fellow of the Higher Education Academy (HEA). She is also a co-founder of the non-profit Professors Without Borders. She holds a PhD from the London School of Economics and an LLM from the Universita di Bologna. Caroline is a member of the Geneva Consultation for Security Policy and has previous experience working in Intelligence Analysis, the Swiss armed forces and the UNHCR. Her academic interests lie in African security and the networks and strategies of violent non-state actors. She has published four books and numerous articles and presented her research on Boko Haram and Nigerian security to the UK government. Prior to joining Regent's University, Caroline taught at the London School of Economics where she was an Associate and conference coordinator at the Global South Unit.