University of Groningen, Campus Fryslân

FOUNDATION AND KEY FACTS ABOUT UNIVERSITY OF GRONINGEN
Founded in 1614, the University of Groningen is an internationally oriented university with a rich academic tradition.
It currently ranks in or around the top 100 on several influential ranking lists.
The university has brought forward striving academics, like the first female student, the first Dutch astronaut and various Nobel prize winners.
Currently, the are more than 35.000 students at the University of Groningen and the international staff covers more than 120 nationalities.
CAMPUS FRYSLȂN
Campus Fryslân is the eleventh and newest faculty of the University of Groningen, located at a dedicated branch campus in Leeuwarden, in the province of Fryslân.
Teaching at Campus Fryslân has an interdisciplinary character.
Award-winning study programs such as the BSc Global Responsibility & Leadership prepare students to connect global challenges and local solutions with the objective of achieving positive societal impact.
The inter- and transdisciplinary research at Campus Fryslân is devoted to the themes Governance, Sustainable Economy, Culture, Language and Technology, Data Science and Sustainable Health.
WEBPAGE: https://www.rug.nl/cf/
Prof. Dr. Caspar van den Berg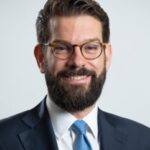 Professor in Global and Local Governance
Member Dutch Council for Public Administration
Dean Metropolis Programme, Dutch School for Public Administration
Senior Research Fellow, Institute of Public Administration, Leiden University
Dr. Oskar J. Gstrein, LLM, MA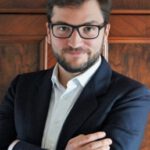 Assistant Professor in Governance and Innovation
Member Data Research Centre – Campus Fryslân
External Lecturer Europa-Institut, Saarland University
Research Fellow, Institute for Technology and Society, Rio de Janeiro
Dr. Indira van der Zande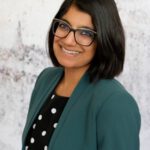 Programme Director University College Fryslân

Research Ethics Committee member Isala hospital (Zwolle) University College Fryslân Representative at the University College Academics Network of the Netherlands (UCANN)

Expert for Interdisciplinary and Inclusive Education