eCourse
- Scientific Skills -
This eCourse on scientific work is one of the first outputs (Intellectual Outputs) of our project MELE.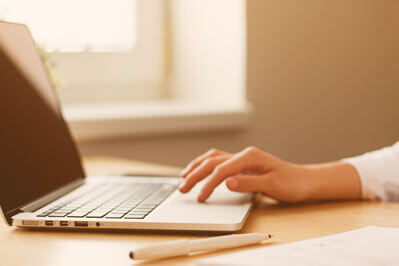 Expected to be open from January 2022!
It is not only the task of universities to teach subject-specific knowledge, but also to impart basic skills to students, which is why MELE would like to create an online course to enhance academic and research skills in an European and international context. In this field the level of competence among students is declining in the last decade due to the infinite mass of data available and the distinction in useful, reputable and important data. Traditional ways of research have changed dramatically in the last ten years due to the increasing digitalisation of publications and the internationalisation of research. In particular, students are experiencing difficulties with the preparation of research papers. The problems vary from literature research to the correct structure and focus of the work to the formatting of the paper. As the needs analysis has shown this is particularly evident in research and scientific work in a European and international context, so that this will be the focus of the online course. Universities mainly provide academic skills for the work with a national background.
This disregards the importance of European law and ignores the needs of today's labour market, where the handling of cases that are not purely national is to a large extent an everyday occurrence. This shows that there is a need for action, since these basic skills are not only important in legal studies but also in the later working life where the research and writing of briefs for instance is part of the daily routine in the entire legal sphere. However, universities do not cover such skills in depth in their education due to a lack of financial and human resources. Either the introduction to academic research is a more general course, which does not cover the particularities of legal studies, or it is mostly taught on a very early stage when most of the students are not aware of the importance. The project aims at establishing an online course designed for the use by students and PhD candidates who have to submit an academic work. All levels of studies will be included since at each stage problems with academic writing and research might come up. Especially, the choice of an online course guarantees the flexibility and the availability when there is a certain need. Whenever and wherever students struggle, they can access the relevant parts of the course to solve their problem.
This course will be distinguished in two main parts – academic writing and research methods, whereas small units will be developed regarding the following topics:
What is academic writing?
Structuring your work: This is a crucial step in successfully writing research papers. This will give insights on how to create your overall structure, how to arrange your points and how to build your argument.
Language: The tone of your writing has an important impact on how your arguments are received. This part should therefore focus on using a precise and formal language. Moreover, awareness will be raised for the use of foreign texts and the difficulties of translations.
Footnoting & Citation: To avoid any problems with plagiarism, it is crucial to evidence the arguments made in a paper, so that the students need to learn how to insert evidence and how to cite correctly.
Formatting: Students struggle more and more with the use of Microsoft Word. Therefore, it is necessary to teach how to properly format an academic paper.
Mistakes to avoid: There are some mistakes which are done frequently. The online course will therefore focus on these questions and give advice on how to avoid these mistakes.
Legal research: The increasing amount of literature, which is available for students via online databases, is difficult to find relevant and useful sources. This part of the online course will focus on the use of the most common databases and will give students an input on how find the relevant material and distinguish between different resources.